IFLR 1000 releases results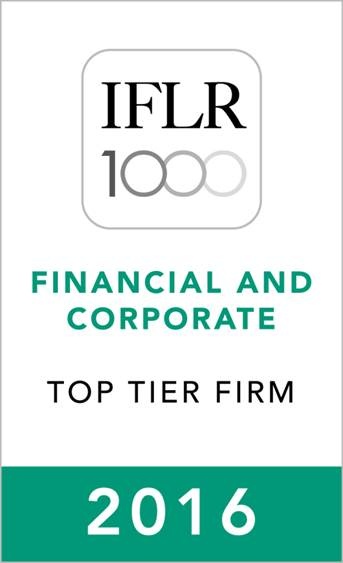 The IFLR 1000 2016 edition results are released in October 2015.
The international directory, which analyzes five areas of practice in Portugal, ranks VdA in Tier 1 in three areas of practice (Banking, Mergers & Acquisitions and Project Finance) and in Tier 2 two areas of practice (Capital Markets and Restructuring & Insolvency) .
VdA sees an increase in the number of lawyers as "Leading Lawyers" in their areas of practice - Frederico Gonçalves Pereira, Helena Vaz Pinto, João Afonso Fialho, João Vieira de Almeida, Jorge Bleck, Manuel Protásio, Paula Gomes Freire, Paulo de Barros Baptista, Pedro Cassiano Santos, Vanda Cascão, José Pedro Fazenda Martins and José Miguel Oliveira – being the firm with more individual distinctions in two years in a row.