Financial Times Innovative Lawyers Awards 2016
VdA received the award Most Innovative Law Firm in Continental Europe 2016, by the Financial Times Innovative Lawyers Awards, in a ceremony that took place on October 5th in London.
FT Innovative Lawyers Awards are one of the most prestigious awards within the international legal market and recognise the firms which have proven to be the most innovative in the sector.
VdA  – previously appointed the best of Continental Europe – competes with the leading European law firms, and is again recognised for the innovation of its services provided in Portugal and abroad.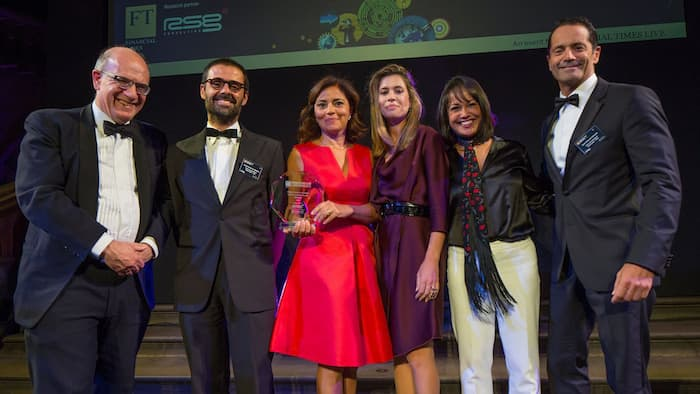 The VdA team - Paulo de Barros Baptista, Magda Cocco, Matilde Horta e Costa and João VIeira de Almeida - with Michael Skapinker and Reena SenGupta (Financial Times)
© Mark Green
Media: